Corporate
Bulk Orders
- Bulk Discount.
- Custom Messaging.
- Multiple Delivery Addresses.
- 20+ Flavours from Choose From.
Custom Branded
- Coporates Logo
- Cupcakes in pack of 4 & 12
- Designed with brand colours
- Custom Messaging
- Multiple Delivery Addresses.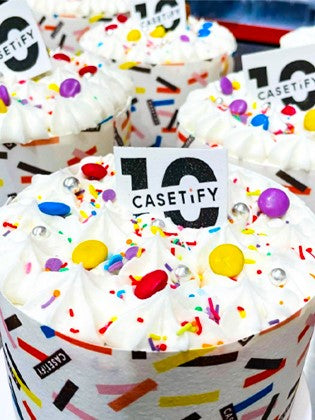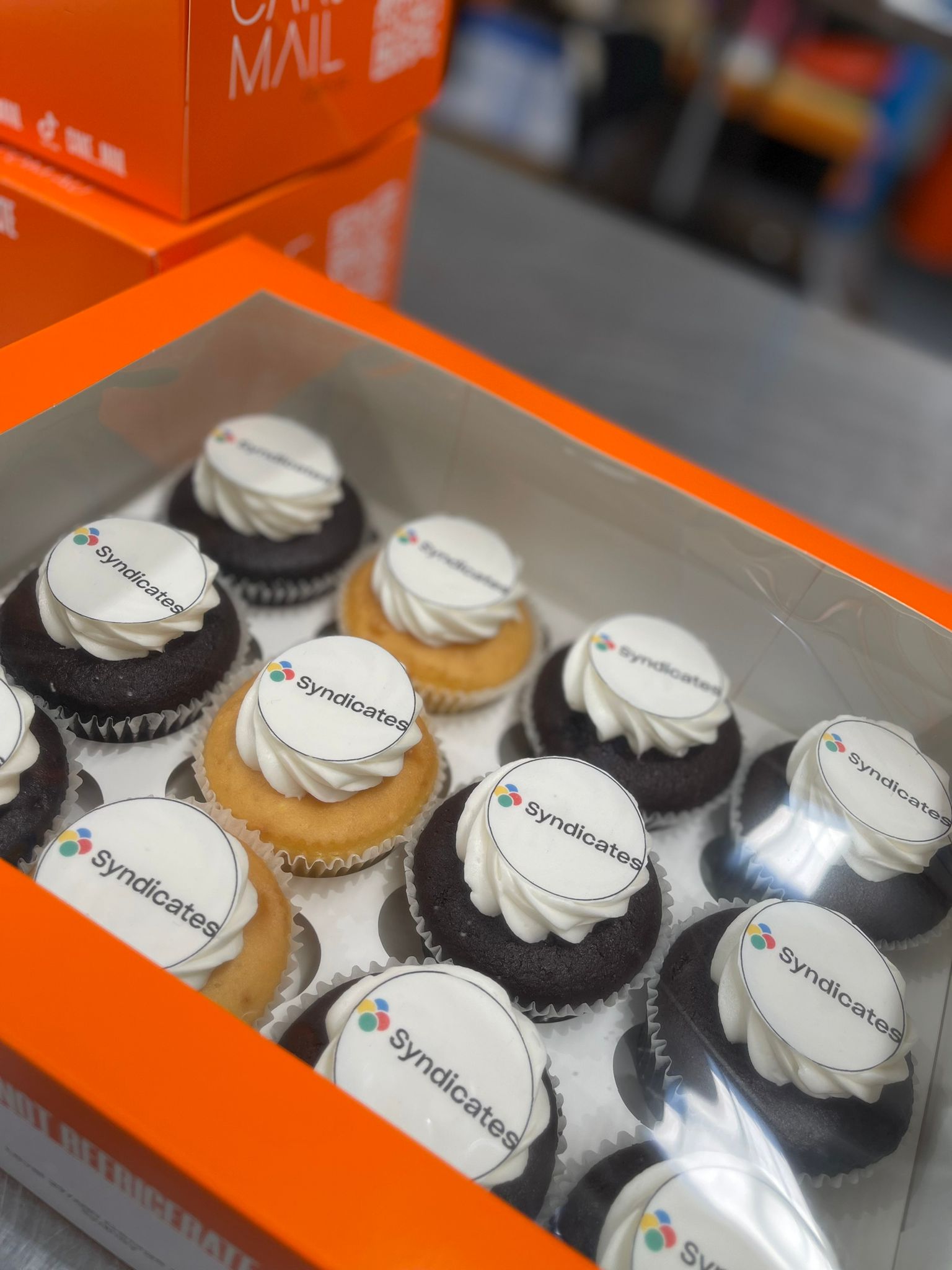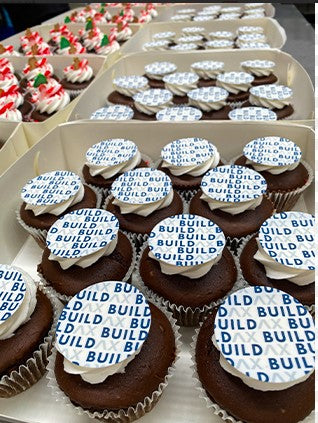 Order cakes in bulk from Cake Mail
With Cake Mail, you can check one item off your to-do list. We specialise in delivering delicious cakes around Sydney, Melbourne, Brisbane, the Gold Coast and selected surrounding suburbs — letting you focus on more important things.
Whether you're a café owner looking for delicious cakes or a corporate event planner, we have a cake for every occasion. For greater convenience, we accept several payment methods, including Mastercard, Visa, Amex and Afterpay. Once you've decided on the details of your bulk cake order, simply order online, send us an e-mail or give us a call and we'll take care of the rest.
Nothing says celebrations quite like an indulgent, delicious cake. But if you're hosting a large event or want to make sure you have a steady supply of your favourite cake, ordering cakes in bulk can be the way to go.
Not only will you save money with a quantity discount, but we also offer custom messaging options and convenient delivery to multiple addresses for bulk cake orders. Plus, recurring orders are perfect for hassle-free birthdays and anniversaries.
Decadent flavours for any occasion
With over 20 flavours to choose from, you're sure to find the perfect cake to cater to any taste. Whether you're hosting a corporate event or need to stock your shop up with delicious cakes, bulk cake orders are convenient and cost-effective.
Our bestsellers include the decadent Ferrero Fountain, the (Insta Famous) Nutella Ooze and the luxe Tim-Tam Time. We also offer guilt-free gluten-free cakes, festive alcohol cakes and cupcakes for all your event needs.
Celebrate special milestones with a custom corporate cake
There's no better way to celebrate a corporate milestone than with a delicious custom cake from Cake Mail. Our talented team of decorators can create a one-of-a-kind cake that features your company's logo on a delicious chocolate sponge and vanilla buttercream base.
Whether you're marking an anniversary, launching a new product or simply showing appreciation for your employees, a custom corporate cake from Cake Mail will make the occasion even sweeter.
Why should you order cakes in bulk?
Quantity discount
Custom messaging
Multiple delivery addresses
20+ flavours to choose from
Three easy ways to place a recurring or bulk cake order
To order our cakes in bulk or place a recurring order, you can give us a call, send us an e-mail or fill out the form below for corporate inquiries.
We constantly endeavour to accommodate our customers' needs, so if you have any special requirements or requests, please don't hesitate to let us know.